Billing Terms & Conditions
These terms and conditions and the Distant Selling Regulations apply to all purchases of Goods and/or Services from Tactical Archery UK through this Website. Please read these terms carefully before using this website. Using this website or placing an order indicates that you accept these terms.
1. Terms & Conditions
1.1 When you purchase Goods and/or Services from this Website you agree to be bound by Tactical Archery UK website's terms and conditions which govern its use.
1.2 You may place an order with us via our website or over the phone.
1.3 When you place an order with us, an order confirmation email will be sent to your email address. This is to indicate we have received your order, but not acceptance of your order.
1.4 Your order will only be deemed accepted after full payment has been received and your order has been dispatched.
1.5 We reserve the right not to fulfil any orders we receive. This is to protect us in the case of mistakes, such as incorrectly priced goods, our inability to supply, suspected fraud or other reasons.
2. Returns, Refunds & Cancellations
2.1 We want you to have the best experience when shopping with us. If you are unhappy and have any problems please don't hesitate to contact us.
2.2 The Consumer Contract Regulations 2013 gives you the right to cancel your order within 14 days after receiving your goods. In most cases, you can change your mind and get a full refund.
2.3 If you do change your mind for any reason, we will only accept returns if the product is in the original packaging. This includes products that are sealed in plastic bags - opening the box to inspect the product is allowed. You can not return a product if it has been took out of the original sealed packaging for any reason. 
2.4 We are legally entitled to make a deduction from any refund equal to loss in value associated with unnecessary handling of the product. This is anything more than what would normally be expected when inspecting a product in a retail shop.
2.5 Tactical Archery UK will refund you within 14 days the value of the original order subject to the product and packaging not being damaged and in original condition.
2.6 Tactical Archery UK will refund the cost of goods returned but is not obliged to refund the cost of postage and packaging.
2.7 In the situation of a promotion that offers free shipping over a certain amount of money (e.g. free shipping over £100), if the items are returned for a refund and the new total amount of the order is under the initial specified amount then the shipping price will be deducted from the refund. For example, if you have ordered items valued at £125 and want to return some of the goods bought that are worth £33, then the new order value is £92. Therefore, you are not entitled to free shipping anymore. So the postage price will be deducted from the £33 refund.
2.8 You must take reasonable care of the products you want to return while they are in your possession and ensure that they are returned in the same condition as when they were received by you. This includes not using the products under any condition.
2.9 Certain products are exempt and can not be cancelled or refunded once processing has begun. This includes, but is not limited to; goods made to your specifications, goods modified from the manufacturers original specifications, arrow shafts cut to your length, custom made bowstrings, custom made bows.
3. Product Availability, Back Orders, Special Orders & Pre Orders
3.1 If a product is marked as 'Back Order' or 'Special Order', this means the item is not currently stocked in our warehouse and we will have to order the product from our supplier. On average this usually takes 1-2 weeks for the product to arrive with us and once we have received the product it will be dispatched immediately using the shipping method you have chosen.
3.2 You can purchase products that are marked as 'Back Order' or 'Special Order' on our website but please note that your order will not be dispatched until the product has arrived. Even if you select next day delivery or 48 hour delivery you will still have to wait for the product to arrive - this is the shipping method that will be used once your order is dispatched.
3.3 Please note that sometimes it can take longer than the estimated 1-2 weeks as this does depend on the supplier. Certain products have to be imported from abroad such as Europe and USA. There are multiple factors that can contribute to delays including manufacturer issues, delays with customs and couriers etc. Tactical Archery UK is not liable for any delays that are beyond our control. You are ordering a premium, specialised piece of equipment that can not just be bought anywhere. It does take time to get these products imported into the UK.
3.4 If a product is marked as 'Pre Order', this usually applies to products that have not been released yet. If a new product is due to be released in the future we may list it on our website so you can secure your order and not miss out. The estimated date of delivery for pre-ordered products will be stated in the product description.
3.5 If a product is marked as 'In Stock' this means it is in our warehouse available for next day delivery if ordered before 3pm.
4. Age Verification
4.1 Some of the products on our website require you to be over the age of 18 to purchase. This is required by UK law. By placing an order for an age restricted product you are confirming you are over the age of 18.
4.2 Warning: It is an offence to purchase an age restricted product if you are under the required age of 18, or to attempt to purchase on behalf of someone else who is under the required age.
4.3 As a responsible retailer, we want to make sure all our age restricted products are sold only to those of appropriate age. In addition to labelling all of our age restricted products we also carry out a number of age verification checks using software and manual checks.
4.4 If we are unable to get a positive identification match via public means, we will contact you requesting a copy of valid photographic identification such as a drivers license or passport.
4.5 If you are unwilling or unable to provide a suitable proof of age documentation, your order will be cancelled and refunded.
5. Shipping & Delivery
5.1 Tactical Archery UK will deliver your products to the delivery address you gave when you placed the order using the chosen shipping method.
5.2 On receipt of delivery, please carefully examine the contents of your order and ensure all items are present. It is reasonable for us to assume that if you have not contacted Tactical Archery UK within 7 days of receiving your order then all goods are present and correct. We very strongly advise that until you are satisfied that all items are present and correct not to destroy any packaging including brochures, leaflets, manuals etc.
5.3 Your order will usually be dispatched within 1-3 working days after the day of purchase unless the product bought is on 'Back Order' or 'Special Order' - please refer to Section 3 of this page for more information. If you ordered before 3pm we do try and dispatch your product that same day.
5.4 If there is an expected delay outside of this timeframe we will inform you by email or phone call.
5.5 Please allow 2-5 working days from the date of dispatch to receive your goods as delays with the courier can occur on occasion even if the product has been sent with next day delivery. You will receive an email with a tracking code once your order has been dispatched.
5.6 If you have not received your parcel by the expected timeframe, please contact us via email with your order number and we will track the delivery for you.
5.7 Parcels are not considered lost by Royal Mail until a minimum of 15 working days have passed.
5.8 The risk of goods will pass to you as soon as they are delivered to you.
6. Warranty, Repairs & Faulty Products
6.1 All of our products (excluding second hand items) are supplied with the manufacturers warranty. This warranty is in addition to your statutory rights.
6.2 If your product develops a fault within 30 days of purchase, we will exchange, repair or refund your order.
6.3 If you believe your product is faulty, please call or email us to describe the problem. We will require you to send photos of the fault to help us assess the issue.
6.4 If a product breaks or develops a fault outside of this timescale we will assess the damage and may have to charge for the repair.
7. Payment & Payment Methods
7.1 We accept payment online by Visa, MasterCard, Maestro, American Express, Google Pay, Apple Pay, Shop Pay and Paypal.
If you have any questions or are unsure about any of these terms and conditions please contact us via email or by telephone. 
Email: info@tacticalarchery.co.uk
Phone: 0333 7726 134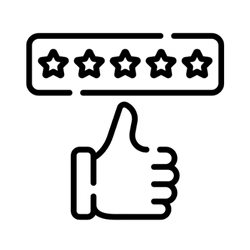 5 Star Service
Our customers rate our service as excellent.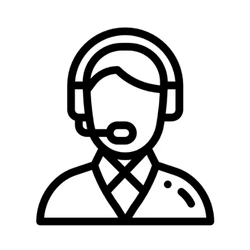 Great Communication
You can contact us via live chat, email or phone.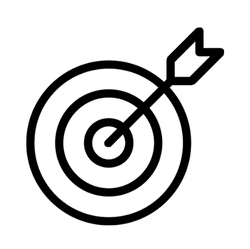 Genuine Products
All of our products are from the genuine manufacturer.